Creating and implementing a paid time off (PTO) policy is vital to any organization's success. It keeps employees happy and ensures both mental and physical well-being.
If you own a marketing agency or other small business, determining which PTO plan is best for you and your employees depends on a number of factors. Federal and state laws play a role, as well as implementing a policy that attracts the kinds of workers you want.
Below, we outline three of the most popular PTO policies, including the pros and cons of each, to give you a starting point for determining which works best for your business.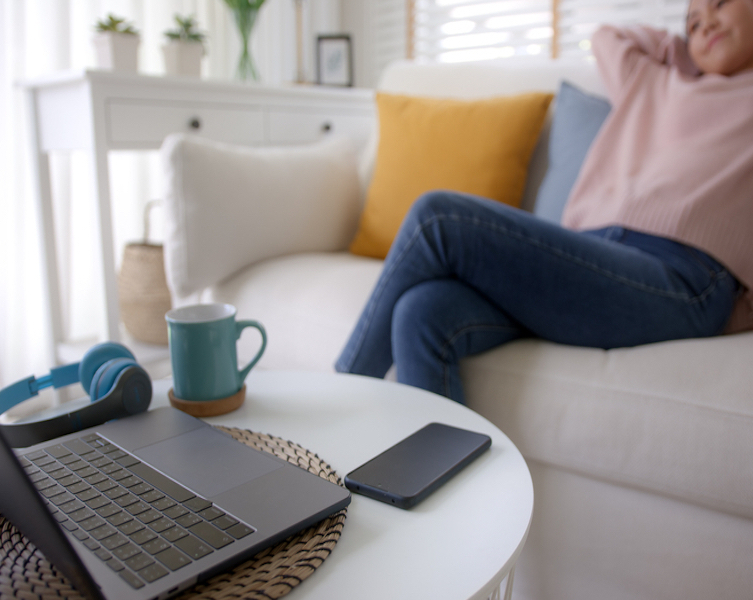 Pros and Cons of 3 Popular PTO Policies
Traditional PTO
Many long-time private companies and publicly traded corporations implement a traditional PTO policy that breaks days into vacation, sick, and personal days off.
According to the U.S. Bureau of Labor Statistics (BLS), the average worker in the private sector gets 10-14 days of paid vacation after one year, with vacation time incrementally accruing with each additional year of service. They also get about eight days of sick time and 2-4 personal days.
Business owners must adhere to federal and state laws, but ultimately, it's up to them how much vacation, sick, and personal time off they offer employees — and whether their employees accrue more for each year they work there.
According to XpertHR's 2021 Paid Leave Survey, 51% of the 639 U.S. employers that responded offer a traditional policy.
PROS
CONS
-Set number of days makes tracking when and why employees take time off more straightforward
-Accrual policies may help retain talent
-Budgeting and costs are more controlled as PTO days are predetermined
-Keeping track of rollover time-off can be costly and time-consuming
-Employees may feel they do not have enough vacation time or work/life balance
-Unused PTO payouts for employees who resign can be costly
PTO Banks
Employers who utilize PTO Banks give employees a set number of PTO days each year to use for anything they want — vacation, sick days, or personal time.
Like traditional plans, days in an employees' Bank may accrue the longer they're with the company. Policies vary in accordance with state law, from allowing days to carry over year to year or a use-or-lose policy that ensures employees take their time off.
A 2016 BLS survey found that employers in high-wage, service-sector industries are most likely to have PTO Bank policies, according to a Human Resources & Payroll article.
PROS
CONS
-Employers don't have to track why employees use days, reducing bookkeeping and administration time and costs
-Gives employees clarity on taking time off as it doesn't restrict it to specific reasons
-Employees typically enjoy the control afforded with PTO Banks as they can take time off without having to give a reason
-PTO Banks can be a powerful recruiting tool to bring in new talent
-Not tracking PTO usage may limit employers' ability to collect data on time-off trends
-Employees may take more time off than they would under a traditional system, causing management challenges in filling shifts
-Employees may hesitate to take sick time in an effort to save PTO days for vacation
-Unused PTO payouts for employees who resign can be costly
Unlimited PTO
Employers who offer unlimited PTO — and there are more than ever these days — give their employees as much time off as they want.
Employees can take as much (or as little) time off as they want for whatever they want — whether it's a family vacation or a hospitalization, and everything in between.
Typically, employees still have to request time off in advance, but it's often at their manager's discretion. Some businesses track the PTO days; others don't.
Unlimited PTO is ubiquitous in the tech sector.
PROS
CONS
-Gives employees full control over their time off, demonstrating trust and valuing work-life balance
-May be a powerful recruitment tool, particularly among younger generations
-Empowers sick employees to stay home, limiting the spread of illnesses that impact productivity
-May require less bookkeeping and administrative work
-Employee productivity may increase as they have more time to rejuvenate between work hours and days
-No PTO accrual means employers don't have to pay out on unused day if an employee resigns
-Not tracking PTO usage may limit employers' ability to collect data on time-off trends
-Employees may abuse the policy and take more time off than they should
-Employee PTO days may overlap, causing inefficiencies in business operations and productivity
-Some studies have found that employees with unlimited PTO take less time off due to company culture
-Only works with salaried employees
Bottom Line
Choosing a PTO plan depends on what works best for your company culture and the employees you're trying to recruit. Ask yourself how much time you want to spend tracking time off and what will make your workers happy and productive.
Be sure to look into your state laws about time off and set expectations with employees from the first day they're hired.