Black Friday, Small Business Saturday, and Cyber Monday have historically been the busiest and most profitable days of the year for businesses nationwide. However, since the 2020 COVID-19 pandemic, sales on these shopping holidays have steadily declined, according to data from the National Purchase Diary Panel Inc. (NPD). 
As marketing efforts continue to evolve, retailers are finding it more challenging to drive consistent sales to consumers, not just on these holidays but year-round. So what have marketers done in years past to capitalize on these busy shopping days, and what can they do now to continue to profit during the busiest time of year?
Black Friday and Cyber Monday Marketing
Black Friday and Cyber Monday appear immediately after Thanksgiving Day, appealing to shoppers with annual deals that generate excitement for the winter holiday season. Retailers and eCommerce brands alike recognize that a solid marketing strategy during this specific weekend can generate more revenue than any other weekend out of the year. So, what strategies have worked in the past?
Creating a Sense of Urgency
One of the best ways marketers have taken advantage of Black Friday is by creating a sense of urgency among their customers during the post-Thanksgiving weekend. When customers believe products will sell out quickly, they will try to be the first to buy so they don't miss out on yearly deals.
By encouraging customers to act now rather than letting them wait, companies will experience higher sales numbers in a shorter period.
Social Media to Promote Sales in Advance
While some shoppers enjoy the thrill of waiting in line, fighting tooth and nail to get their hands on their desired in-store products, other customers plan ahead and look forward to early bird sales. Using early social media promotions to target both kinds of customers has helped businesses bring in large crowds to both online and in-person stores.
Previews of exclusive deals, countdown timers, and other engaging social media content help businesses build anticipation and more traffic to their stores on days like Black Friday and Cyber Monday.
Exclusive or Limited-Time Deals
Countdowns and "deals of the hour" are just two techniques marketing teams have used to emphasize a sense of urgency during Black Friday and Cyber Monday deals. Targeting specific customers, whether first-time or returning, with special deals also encourages them to take action and purchase products because they feel valued.
New Product Releases Right Before the Holiday
Many companies tend to unveil brand-new products just before the busy shopping season as a way to get customers excited to shop during these unique days. For example, Apple releases the new iPhone in the fall each year, encouraging customers to shop at their stores during Black Friday and Cyber Monday to get the latest tech at a discounted price.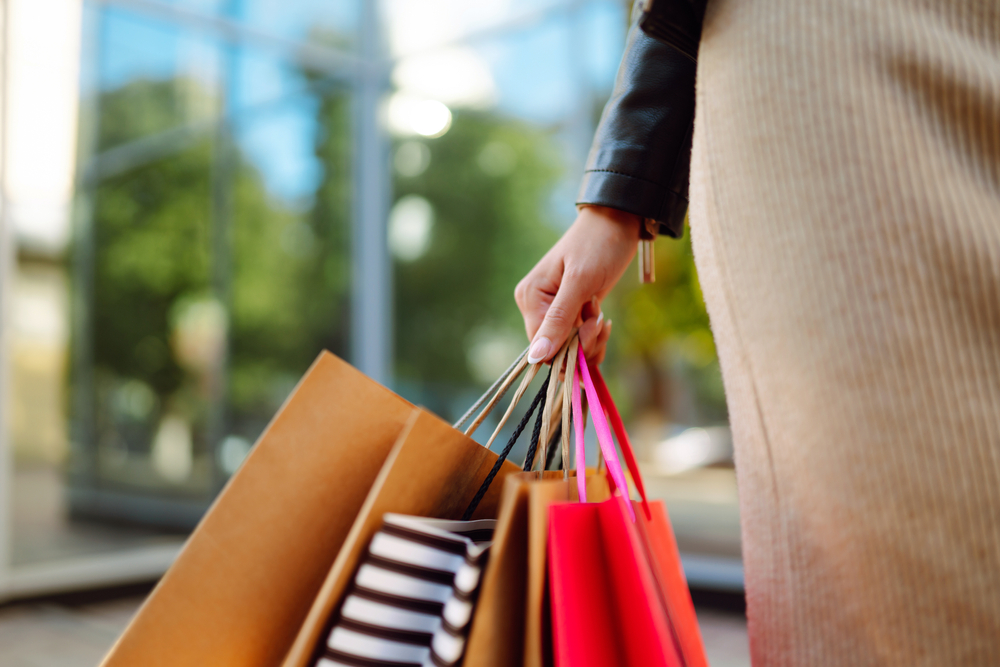 Why Shopping Holidays Are Declining
Despite the historic frenzies accompanying Black Friday and Cyber Monday, businesses have experienced a decline in expected revenue on these shopping holidays over the past few years. There are a few reasons for this trend, most notably the evolution of online shopping and conscious consumerism.
Online Shopping Evolution
As eCommerce brands continue to grow, taking traffic away from traditional brick-and-mortar stores, customers no longer feel the need to physically wait in lines to be the first person in-store on shopping holidays.
Customers now enjoy the convenience of year-round access to exciting deals and discounts from various retailers, stripping Black Friday and Cyber Monday of their glory.
Conscious Consumerism
Conscious consumerism means customers rarely make purchases on a whim, at least not like they used to. Instead, they spend more time researching products and paying attention to marketing efforts to make informed purchase decisions.
This trend makes it more difficult for businesses to push products and requires more effort behind marketing strategies to convince customers that their products are above competitors.
How Businesses Can Make a Stand
With a sound marketing strategy, companies can still take advantage of Black Friday and Cyber Monday to sell more products. Increasing targeted marketing, social media campaigns, and early sales promotions are just the beginning of a marketing mix that will help businesses profit through the holidays.
Other strategies, like influencer marketing, free giveaways with purchases, and bundle deals, will drive revenue and make businesses more appealing than competing brands.
If you have questions about amplifying your brand's marketing efforts during the busiest shopping season of the year, visit our website or book a consultation through our contact page!