Connecting with audiences via storytelling is one of the most impactful ways advertisers can generate brand authority and draw prospective customers into their marketing funnels.
That's why the global content marketing industry has burgeoned in recent years, with Technavio reporting it'll grow by another $584 billion before 2027.
Here's the thing: Content marketing is more than just hiring a freelancer to write a blog or sponsored article about a company or a topic relevant to a client's target audience. It's more than just publishing a piece of content on a publisher or company website.
Successful content marketing requires creating a comprehensive strategy that leverages meaningful data and in-depth research to develop impactful, well-written content that establishes brands as thought leaders and builds trust with their customers.
Why You Need a Comprehensive Content Marketing Strategy
Whether you're a brand looking to build out your blog or social media reach or a publisher aiming to drive sponsored content sales, content marketing requires implementing an end-to-end strategy that includes:
Audience and competitor research
SEO and keyword research
Creative briefs outlining strategy
Content calendars with publication dates, cadence, and topics
High-quality, accurate content with visual elements and keyword optimization
Corresponding social media or paid social media campaigns
Newsletter and email marketing
Data analysis and optimization
Having these elements in place for every campaign ensures a turnkey process that allows brands to stand out from competitors and consistently connect with the people they value most for their business. Simultaneously, publishers with defined content marketing strategies are more effective at positioning their content as valuable and able to create the urgency needed to close the sale.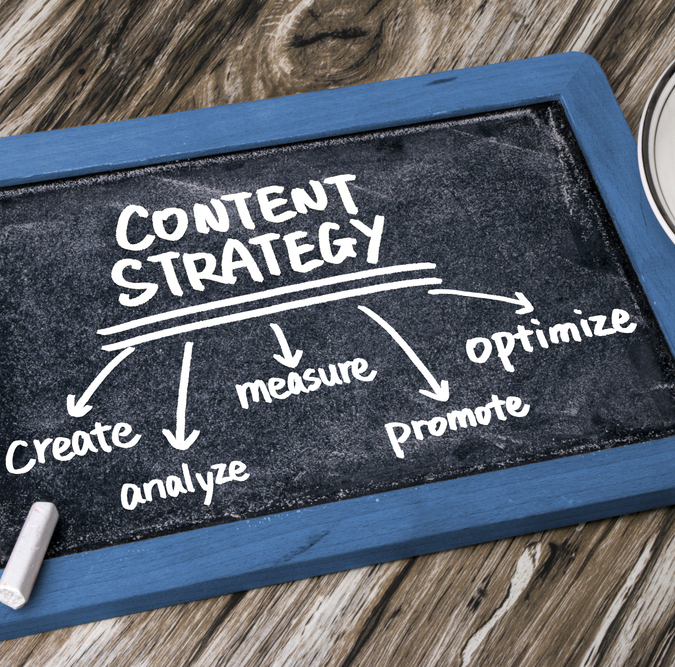 Content Strategists Make the End-to-End Process Seamless
It's easy to think that content marketing starts and ends with hiring a freelancer, publishing the content, and maybe even popping it up on social media. That singular, one-way process works occasionally, but using content as a powerful way to build awareness or drive sales requires a much more extensive blueprint.
That's where a content strategist comes in. They can take the work off publishers salesperson's and busy marketing executives' plates by:
Researching target audiences and competitors
Conducting preliminary SEO and keyword research
Creating a content strategy brief and content calendar
Conducting brand discovery to align client initiatives with written content and campaigns
Performing client communications to get articles edited, approved, and published
Analyzing data and making optimizations and additional recommendations
Content strategists execute the entire project management process from start to finish, ensuring that each article's content and delivery aligns with brands' end goal, giving them the most bang for their buck.
Partner with a Content Agency That Delivers on Strategy
At Vuepoint Advertising, we pride ourselves on offering a complete, all-inclusive suite of services for all your content marketing needs.
We offer:
End-to-end custom content strategy and project management
Sales deck development support
Article production, editing, and publishing
SEO
Website-building and copywriting
Paid media campaigns
Sponsored content hubs for website display
If you need more information about creating a successful content marketing strategy or want to partner with us, visit our contact page. We can't wait to work with you!