If you work in business-to-business (B2B) marketing, you probably understand its influential position over our economic future. Successful B2B brands embrace unique, individualized skill sets combining creativity and digital effectiveness. Personalized B2B marketing is arguably more complex and challenging than B2C marketing.
Knowing the most effective strategies can improve your brand's status and reputation. Some of the trends outlined below result from the heavy transition to digital marketing. Others are general tips that will revamp your marketing strategy.
Embrace creativity by using authentic, video-based content.
Using video production as a marketing technique has skyrocketed over recent years and has become one of the most beneficial assets to companies in the digital age. According to Oberlo's 2022 video marketing statistics report, nearly 86% of marketing professionals utilize video content in their publications, and 91% of consumers reported wanting prospective suppliers to distribute video content. Video marketing is engaging, informative, and helps customers visualize your product or service and its benefits. Compelling and consistent video content will keep you or your client's business ahead of the competition and up-to-date with digital demands.
Recognize evolving customer needs and enhance your B2B experience.
Understanding and recognizing your customers' changing needs is critical when determining your product's fulfillment goals. Keeping track and responding to customer reviews will provide insight into these changing needs. Once you identify those needs, your brand can specify messaging and target marketing to customers who will benefit the most from your product or service. Similarly, simplifying the product purchasing process and enhancing customer experiences can be crucial to customer retention and satisfaction. Customers are more likely to revisit your site and recommend it to friends and family when you streamline your customers toward precisely what they are seeking.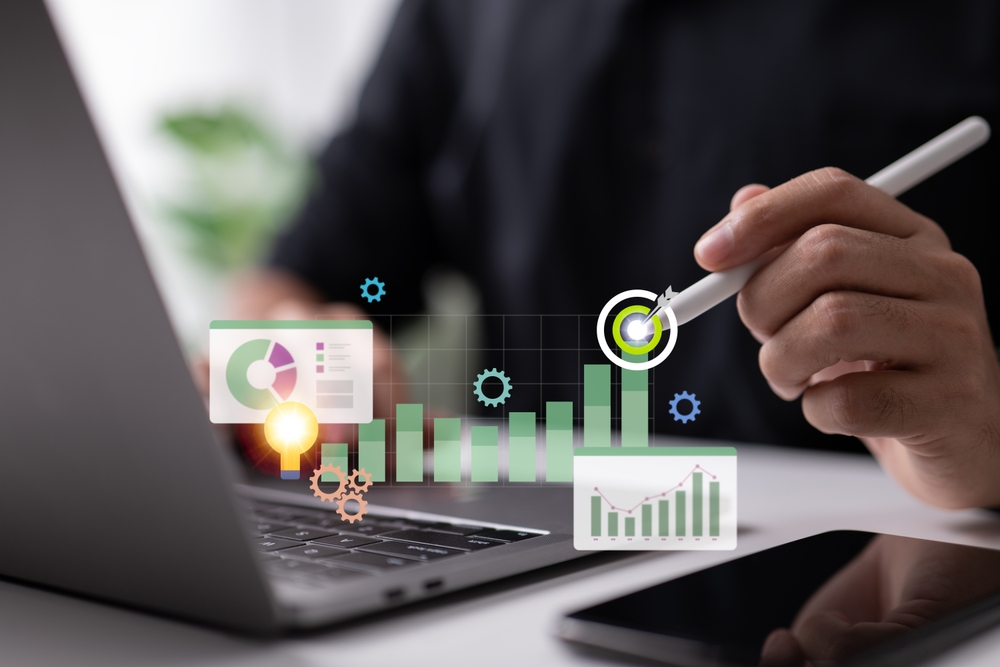 Make the switch from a product mindset to a promise mindset.
Historically, industry leaders have criticized B2B marketing for its dryness, as businesses tend to focus on their features rather than what they can enable their customers to achieve. Altering your business's focus from product to promise and subsequently prioritizing customers will demonstrate authenticity, as customers tend to be far more interested in promise-making than product-making. Establishing a brand-guaranteed commitment will make a world of difference within your community.
Implement a memorable, purpose-driven brand.
According to a 2020 Forbes survey, customers are four to six times more likely to buy from, trust, and defend companies with a solid and morally-driven purpose. People prefer doing business with companies that align with their values. So, developing a strategy that encourages your positive impact on customers or within your community is beneficial. Deeply appealing to your customer base will increase retention and establish a more meaningful trust than a company without a clear purpose.
Focus on relationship building and maintenance.
There is no denying the value in strong business relationships to encourage the reputation and security of your brand. You increase your notoriety and reputation as a reputable company by establishing relationships with other recognized businesses. Additionally, it is just as vital to remain consistent with preexisting relationships. Maintaining strong connections with other companies over time will expand your network and ensure customers trust your brand.
Measure and express success.
Marketers need ways to demonstrate their progress, value, and customer impact for the effort they put into their work. Similarly, marketing leaders should also highlight their company's value to other businesses. Embrace further integration between sales, marketing, and finance teams to increase connectedness and foster positive growth.
Expressing your company's success to the public will demonstrate business effectiveness and a positive reputation.
Following these tips and staying current with B2B marketing trends will help keep your brand on top. For more information about business-to-business marketing, questions regarding implementation, access to our newsletter, or consultation information, click here and sign up today!