Companies know that connecting with BIPOC communities and supporting Black-owned businesses are vital to their success. In this case study, we explore how The Meta Branded Content Project and its content studio, Vuepoint Advertising, worked with their publishing partner, the Minnesota Spokesman-Recorder, to create and implement a successful campaign that significantly benefited Bremer Bank by substantially expanding its awareness and engagement with Minneapolis' communities of color.
"The Meta Branded Content Project shares ideals and best practices for presenting branded content to potential clients and increasing revenue opportunities for publishing platforms.. Vuepoint brings the extra layer of credibility to the table to help our client build their content themes and stories."
– Ed Atkins, Brand Strategist, Dynasty Consulting + Minnesota Spokesman-Recorder
Company:
Bremer Bank offers banking, mortgage, investment, wealth management, trust, and insurance services to businesses and individuals throughout Minnesota, North Dakota, and Wisconsin.
Partner Publication:
Minnesota Spokesman-Recorder (MSR)
MSR is an African-American, English-language newspaper headquartered in Minneapolis and the oldest continuously operated Black newspaper in Minnesota.
Challenge
Generating Awareness and Trust with Minnesota's Communities of Color
Connecting with metropolitan Minneapolis' BIPOC communities and Black-owned businesses was vital to Bremer Bank's diversity and inclusion initiatives in 2023. They knew doing that would require increasing awareness, engagement, and credibility — and that one way to accomplish that was by expanding their partnership with The Minnesota Spokesman-Recorder (MSR).
Bremer Bank had previously partnered with MSR for an ad campaign in 2022 and was looking to MSR for a unique solution in 2023. The expanded partnership represented an opportunity for MSR to increase ad revenue while simultaneously improving the connection between Bremer Bank and Minneapolis' BIPOC community.
Plan
Capitalizing on MSR's Small Business Month Celebration
MSR created a four-article custom content series aimed to educate its audiences, particularly entrepreneurs, by providing approachable, actionable tips for people to easily take away and apply to their own financial experiences, whether they were looking to buy a home, build generational wealth, or start or maintain a business.
"Their internal marketing team understood the possibility of having a unique position and voice with the audience through storytelling," said Ed Atkins, brand strategist and the man behind the campaign for the Minnesota Spokesman-Recorder.
The custom content production plan also involved bringing in Bremer Bank subject matter experts (SMEs) to share how the bank is uniquely positioned to work with Black entrepreneurs on personal needs like buying a home, money management, and growing a healthy business.
Execution
A Well-Rounded Approach That Included Professional Article Development Disseminated on Digital, Print, Social Media, and Digital Billboards
MSR partnered with The Meta Branded Content Project's content agency partners, Vuepoint Advertising, to build and create a content strategy and calendar that ensured the production of the highest quality articles. Vuepoint's content team met with MSR and Bremer Bank to chat through the calendar and align on the recommended strategy. From there, the Vuepoint team created interview questionnaires and sent them two months in advance of publication, allotting plenty of time for Bremer Bank's SMEs to complete them. As the Vuepoint editorial team received the completed questionnaires, their expert writers leveraged them to develop journalistic-quality, SEO-friendly articles. Bremer Bank then had more than a month to work with the Vuepoint team to complete edits and finalize the articles for May publication.
MSR then published the articles digitally and in print during Small Business Month in May 2023. They also housed the articles on a prominent landing page on the MSR website. Both the landing page and articles included Bremer Bank-branded digital assets, such as banner ads, to direct readers to the bank's website. MSR also shared articles on its social media platforms and via digital billboards, as well as created an exclusive Bremer Bank newsletter that disseminated all four articles and the bank's digital assets to its audience.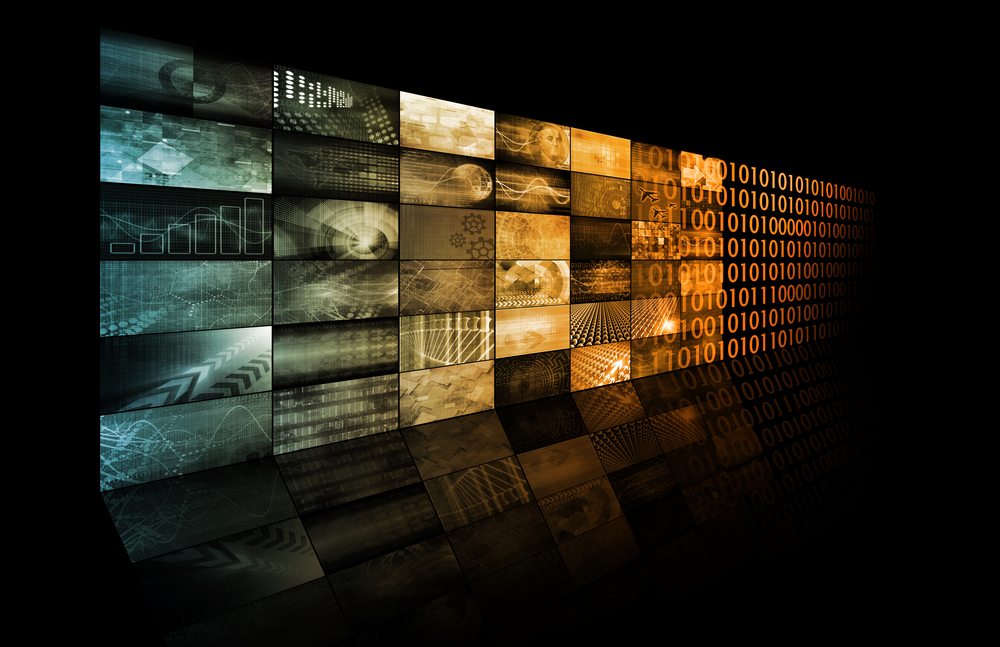 Results
Substantial Awareness Generation Through Print and Digital Engagement Stats
The campaign's comprehensive reach was 593,655 people. It was an enormous success that blew expectations out of the water, providing Bremer Bank with "the opportunity to have a unique and personable conversation with the audience and launched a relationship of trust and credibility," Atkins said.
MSR's choice to take advantage of numerous assets elicited the following results:
Print
During April, MSR inserted two quarter-page ads in its paper.
Every week in the month of May, MSR inserted each week's story in print.
Both the ads and the stories reached 25,000 readers weekly per insertion (150,000 reached).
Online
Over 1,500 unique visitors and 1,600 total users viewed the Bremer Bank landing page on the MSR website.
Bremer Bank's digital assets on both the landing page and the article pages generated 83,990 impressions with a CTR of 0.07%.
Social Media
MSR created approximately 135 social media posts (Facebook, Twitter & Instagram) from April through June.
The social posts generated 21,643 impressions and nearly 200 likes.
Digital Indoor Billboard
MSR shared each article on its branded Indoor Digital Billboards.
The MSR Digital network spans 10 of the most popular retail locations, recreational and entertainment venues. Its monthly combined in-person audience exceeds 500,000 visitors at these venues for up to 16 hours daily.
Each article generated 164,000 impressions from these digital billboards.
Newsletters
MSR Today
MSR shared Bremer Bank's banners ads in its daily newsletter, MSR Today, from April through May. It shared the four custom articles in the newsletter during May.
With an organic reach of over 9,000 inboxes per send and 13 Bremer Bank-branded newsletters disseminated, its organic reach was 117,000 inboxes.
Customized Newsletter
More than 50,000 opt-in readers received the Bremer Bank custom newsletter.
More than 6,500 people opened the email (13.02%), and 840 people clicked on links in the newsletter to read stories or visit the Bremer Bank website.
Creating a successful custom content campaign involves following a similar formula. Atkins said you should:
Determine what the client wants to communicate.
Get a clear understanding of the client's unique value position.
Develop a plan that places the client as the credible voice in the room.
Share the story and client's value with audiences that match their target market.
"The campaign provided Bremer the opportunity to have a unique and personable conversation with the audience and launched a relationship of trust and credibility."
– Ed Atkins, Brand Strategist, Dynasty Consulting + Minnesota Spokesman-Recorder
Ready to get started? Contact The Meta Branded Content Project and Vuepoint Advertising for assistance with your end-to-end sales process, including pre-sales, prospecting, pitching, content strategy and development, and everything in between.