Clients expect concrete results when they hire advertising agencies to help them with social media campaigns. Developing a comprehensive and successful paid media plan is essential in digital marketing. It can be challenging to wrangle, especially with various clients across different industries. Understanding how to produce results for new clients consistently will set your agency above your competition and create lasting business relationships.
If you are struggling to introduce social media campaigns to your clients or simply need some fresh ideas, here are a few tips to give your strategy a cutting edge.
Client Interview and Goal Defining
First, you have to understand what your client expects from your service. Starting a successful social media campaign means establishing clear objectives. A good way to approach this is by considering SMART goals. The University of California defines SMART goals as specific, measurable, achievable, relevant, and time-bound.
SMART goals reassure you and your client that the campaign is progressing and prove that the social strategy is working. You shouldn't limit yourself to one objective at a time, but be careful not to overwhelm your strategy with too many tasks at once.
Become Familiar with Your Client's Industry
A thorough understanding of your target audience helps determine which social media platforms to use, how customers engage with content, and which advertising techniques will be most effective.
You can also learn from competitors who have social media presences. It is always worthwhile to conduct a competitive analysis. A competitive analysis helps you understand who your competition is, what they are doing well, and what they are doing poorly. Having this information can direct the decisions you and your client make when developing their social media campaign.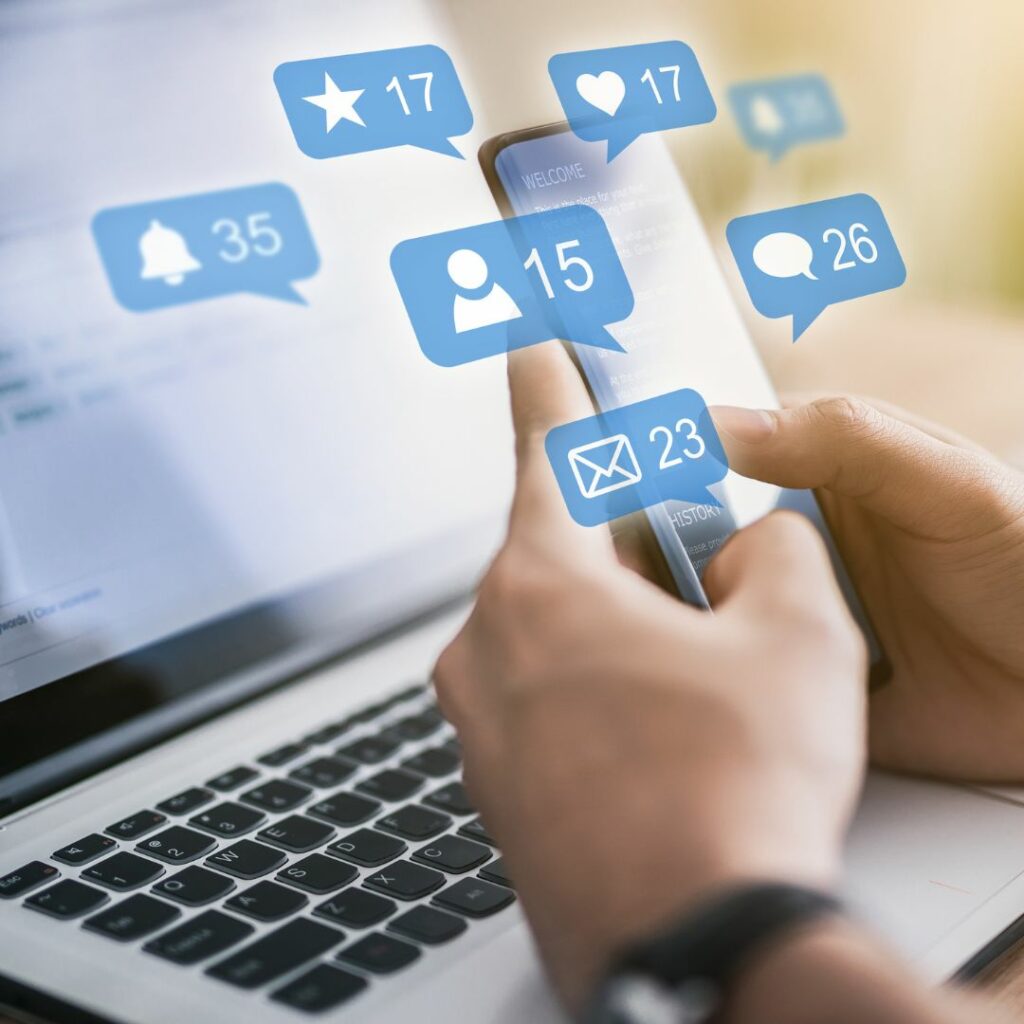 Set Goals with Your Client
In addition to defining goals, you'll want to set milestones that indicate progress and visibly demonstrate your agency's value to the client. Making your client's goals seem inevitable will increase their confidence in you and encourage the idea that your agency is reliable. For example, set goals like: "This is how you will beat your competitors in 6 months," or "This is how we will double your followers within the year."
Be sure the goals you set are realistic and attainable. The more often you meet your client's goals successfully and on time, the more faith they will have in your agency.
Develop an Effective Posting Schedule
The content you share and the platforms you use are crucial. It is equally important to have a specific plan for when to share your content to reach the most potential customers with the highest engagement rate. Assets like social media content calendars list the dates and times content will be published across various channels.
You should also experiment with posting frequency. Posting too often may annoy your audience, but posting too little can make you seem inactive. Tailoring your strategy's posting schedule to your target audience will increase engagement and retention. It is a straightforward way to increase traffic for your client's business.
Track Performance and Make Adjustments
Any strategy won't be perfect on the first try. This is why both analyzing performance tracking data and making adjustments to optimize your campaign are essential. Tracking your results tells you which aspects of your campaign work the best and what doesn't work as well as you thought it would. Being able to make thoughtful, fact-based changes will always help to improve your social media campaign over time.
Studying your client's analytics within each social media platform and using UTM parameters to track social visitors are two of the best ways to monitor activity and understand which posts yield the most engagement.
Social media moves fast, the digital world is ever-evolving, and to be the best, you must stay alert and flexible. The marketing campaigns you develop for your clients should be living documents your team consistently reviews and adjusts as needed. Feel free to make changes, too. Each client is unique, and understanding what works and what doesn't for each is one of a marketing agency's most valuable assets.

For more information on developing a social media marketing campaign, visit our contact page to ask any questions. We look forward to hearing from you!